Scandinavian home decor and minimalist interior design
Live in Scandinavian Style
A Scandinavian lifestyle is a minimalist form of living in a superior fashion. The idea to decorate home impressively and remarkably in simple Scandinavian fashion comes from people who believe in allowing lower classes for beautiful lifestyle functions instead of the elite class only.
 Open and airy space with windows and doors, natural light for day and night time, natural materials like wood, leather, stones, bamboo, and light and bright colours are the primary functions for the Scandinavian minimalist interior designing in modern times.
 The Scandinavian interior design is just a simple and minimal set of natural and human-made items.
Create Simple but Stunning Interior Scandinavian Design
The popular, simple stunning Scandinavian interior design is not a new fashion; instead, it is an attractive setting since 1950.
 Why is the Scandinavian interior design still popular?
 The answer to this is a natural and simple design that never dies. Natural designing includes natural shapes through natural elements like wood, leather, hemp, and fire.
Minimalist interior design
The Scandinavian minimalist interior design structure features a vast space that clears extra items. The elements in minimalist architecture are arranged in a unique and straightforward form.
 Attractive natural design is gained by placing plants inside the rooms, giving access to natural light inside the house with wide and open glass doors and windows.
---
Also read;
---
Use Light Colors but Sharp Contrasts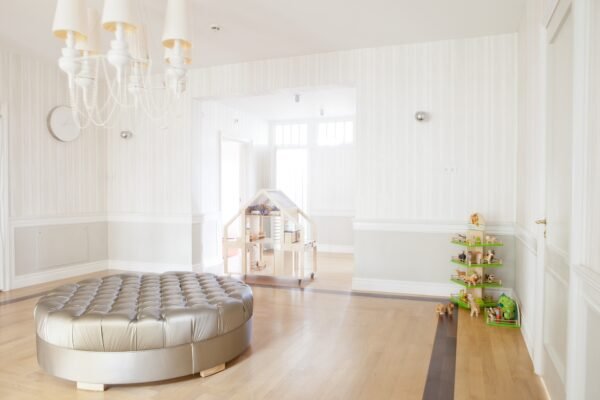 The Scandinavian interior designing colors for home decoration and style uses light colors with sharp contrast.
 Forest green color provides a rich and natural look by placing a plant in a light-colored drawing-room. The attractive color contrast for curtains in interior fashion designing for Scandinavian people is pale gold and sky blue. The wooden-colored floor gives cozy feelings with lighter and sharp colors of furniture.
 A carpet placed with contrasting colors that match curtains and furniture is the best way to decorate a drawing-room in Scandinavian style.
Scandinavian Drawing Room Lighting Scheme
Scandinavian home decor is all about simplicity and natural settings. The Scandinavia drawing room lighting decoration idea is based simply on natural light access to the room. Whether it is day or night time, you need to reduce the artificial lighting and arrange space for natural light through glass doors and windows to enhance the quality of simplicity in Scandinavian fashion.