Packing List for Family and Solo Traveling | Travel Checklist
Packing List|Travel Checklist; Everyone, who loves travel, hates the long and tiring task of packing before going out on a trip. No doubt, packing is a tiring task that requires a lot of time and energy and if you forget important documents, clothes or other essential your whole trip would be ruined. However, we will help you to make it easy for you by creating an ultimate Travel Checklist | packing list for family and solo traveling.  Take Travel Checklist as a checklist and mark every item, after you put it in your traveling bag.
Travel Documents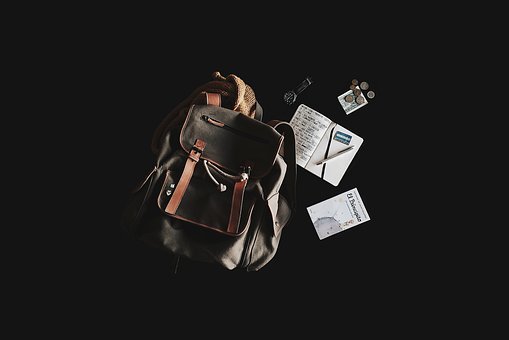 An important part of the Travel Checklist You need documents while traveling, however, different documents would be needed if you are traveling in your country and if you are going abroad for traveling. These are the essential documents.
Insurance Card (Travel, Medical)
Passport (If you are traveling abroad)
Hotel and tour contact information.
---
Also read our articles on
---
Packing List of Travel Clothes
Pack your traveling clothes according to the weather conditions of the traveling destination. We have separately prepared a list of traveling clothes for cold weather destinations and hot-weather destinations.
Travel Clothes for Cold Weather Destinations
Travel Clothes for Hot-Weather Destinations
Apart from these clothes, you need, going out outfits and sleepwear as well. However, you need smart packings and don't over-pack your bag. If you want to visit the places having mix weather conditions, pack those clothes that you can wear with a slight addition of scarves, caps or gloves.
Packing List of other Accessories for Traveling
Sun-glasses and glasses case
Prepare small packings of these accessories in a small plastic zip-top bag. The small plastic bag will not only help you find things easily but also save your energy and time.
Packing List Health Items
As long as you stay healthy you will enjoy your trip, therefore, keep some medicines with you for an emergency. Consider the following list of healthy items.
The Ultimate Packing List for Family and Solo Traveling is ready, you can add or subtract anything according to your personal preferences and needs. However, Before you start packing all the items, pick them from different places and put them together near your traveling bag in your room. After putting them together, arrange and organize the stuff. Travel organizers are available in markets, however, you can organize the stuff by yourself as well.
If you have planned different activities during your tour then organize the stuff in your bag according to the activities. For example, if you want to go on a hike on snow during the first day of your tour, put the warm clothes at the top of your bag so that you can easily get them without wasting any energy or time. Clothes and accessories that would be used during the last days of the tour should be kept on the bottom of the bag.  You can make different compartments in your bag by using packing cubes and hence you can arrange your outfits and accessories according to your activities.
Must do Actions Before Leaving Home
While you go on a tour, you cannot leave your home unattended and in a mess, therefore, it is necessary to get your home in order before you left it. Here is a checklist of activities you have to perform before leaving the home.
Set up an email auto-responder.
Empty refrigerator and turn it off.
Turn off the water heater.
Submit a leave application of your children at school. (Family trip)
Submit your leave application in the office or university. (Solo Trip)
Turn of the Air conditioner.
Lock all the doors and windows.
Last but not least Put the keys in a safe place in your bag or leave them with a trusted friend.
If you have performed all these tasks, you are all ready to go on a trip, grab the ticket, book uber, shuttle or train for the airport and enjoy your tour to the fullest.