Color Trends 2020
Colors add life to everything, and they enhance the beauty of everything. Colors have a deep impact on our mood as well. When it comes to designing a wardrobe, the color scheme becomes very important. What Colors are in style? What colors should I wear in summer? Here in "Color Trends 2020; Color Trends for Summer Outfits" we will give you the ideas about the colors for your summer outfits according to your skin tone and looks.
Usually, in summers, soft and light colors are preferred, but it is being suggested by the designers not to ignore the bright and bold colors for your summer outfits. Therefore, your summer wardrobe should have light as well as bright colors.
---
A Disclaimer; we are not promoting the beauty standards on the basis of skin tone, height and weight and we are not intended to create any discrimination on the basis of these differences. However, we are just suggesting the ideas in fashion sense  for the people having a different skin tone and looks.
---
Living Coral's Color
Brighter than pink and softer than red is the color of living coral and it is a good color for summer outfits. This color is good for every skin tone.
Pink
Pink color always remains in trends and it is a good idea to use this color in your summer outfits. You can try different color schemes and contrasts with pink as it is always trendy to wear a pink color. However, try floral and soft prints in pink. This color equally suits to the people of fair and dark skin tones. People who have short height and healthy looks should avoid floral prints and try to choose digital prints.
---
Related Articles
---
Lime Green
Lime green will give freshness and softness to your summer outfits and it will enhance your look. It can be used in contrasts and prints with different colors. People with fair skin tone can try this color with the combination of other dark and bright colors such as bright pink and royal blue, but the people with relatively dark skin tone can try the combination of lime green with other soft colors such as soft pink and light yellow.
Earthy Tones and Golden Color
Earthy and gold colors are good options for your summer wardrobe. You can make a combination of both of these colors. Earthy tones will give a classic look while the gold color will give brightness to your outfit. As golden color will give a shimmery and bright look to your outfit therefore, it is suggested for the people of fair skin tone and good height.
However, people with relatively dark skin tone and short height could try these colors with other color combinations, block prints and digital prints will suit them
Red
Though red is considered a color of fire and blood, a little bit red in your outfit can go a long way. You can make a blend of this sharp color with other soft colors and try it in your summer dresses. People with chubby looks should avoid wearing plain red as it will give a sharp look. However, they can try it in contrast with other light colors and in different prints.
White
White is a color generally associated with calmness and softness therefore, it is the best color for summer and suits everyone. Obviously it could be used in contrast with other colors.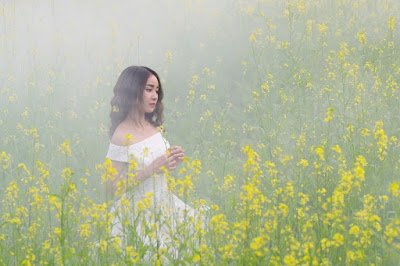 Yellow
Yellow color has many shades, it has bright as well as soft shades. In summers, light and soft shades of yellow are preferred. However, you may use its bright shade with any other light color or shade. People with fair skin tone can use its bright as well as soft shades, but light shade will suit to the people with dark skin tone.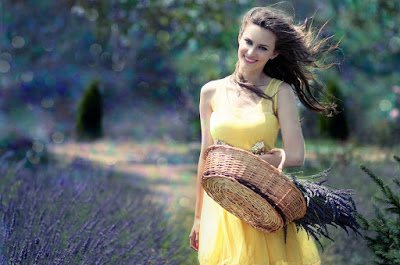 Color schemes and ideas are important in wardrobe collection. However, always choose a color that looks good on you and give a complementary look to your overall personality.
2020 fashion trends womens (2) American History (3) Article 370 (2) Article 370 and 35a (2) Article 370 problems (2) Artificial brain (2) Cameron Boyce Cause of death (1) Can AI robots replace human labor? (2) Can artificial intelligence replace human intelligence debate (2) Can artificial intelligence replace human race (2) Can artificial intelligence replace humans debate (2) cheapest countries to visit (2) cheap places to travel (2) Coronavirus (2) COVID-19 (2) Depressed person (2) Diet Plan (2) Donald Trump (2) Exercise for weight loss at home for female (2) Exercises to lose weight fast at home (2) fashion 2020 (2) fashion trends (3) fashion trends 2020 (3) Greenpeace UK (1) healthcare (3) healthy food options (2) How does artificial intelligence differ from human intelligence? (2) latest fashion trends 2020 (2) latest fashion trends for women 2019 (2) Latest stories (2) Middle east crises (2) Negative effects of artificial intelligence (2) places to visit in pakistan (2) Should artificial intelligence replace humans speech (2) Situation in Kashmir (2) tourist attractions near me (3) tours and travels (2) tours and travels near me (3) Travel and Tourism (3) travel the world (3) Virtual Intelligence (2) What is AI (2) What is artificial Intelligence (2) What was Article 370 (2) Will AI take over the human race? (2)