Health Risks of Overweight
One of the perks of our modern lifestyle is Overweight. It is a chronic disease and Health Risks of Overweight are not unknown to anyone. People around the world are facing the problem of being overweight.
According to a survey, 35% of women, 31% of males and 15% of children are facing the problem of overweight in the USA. Lack of physical activity and poor diet are the primary reasons behind the problem. However, genetics is another important factor to cause obesity and overweight.
Due to the severe health risks of overweight you should regularly monitor your weight, for this purpose, you can use our free Health Gadgets  BODY MASS INDEX (BMI) CALCULATOR and IDEAL BODY WEIGHT CALCULATOR
Overweight Health Risks
High Blood Pressure
it is important to know that Overweight causes additional tissues on the body and these tissues require more oxygen and nutrients in order to live and it causes load on blood vessels to circulate blood in the body. More blood circulation causes more load on blood arteries and pressure on the artery walls causes high blood pressure in the body of overweight people.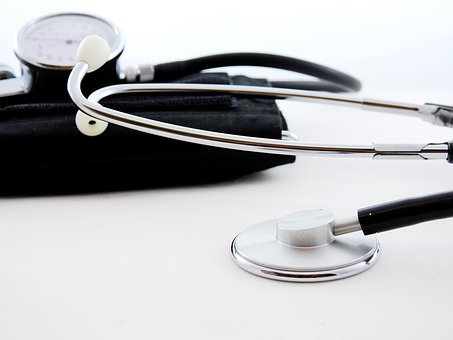 ---
Also read our articles on
---
Diabetes
Obesity is one of the reasons for type II diabetes. In this type, obesity and fat cells cause resistance to insulin. When the resistance happens the blood sugar level elevates and causes diabetes in the affected person.
Atherosclerosis is a disease of hardening of the arteries and it is present 10 times more in obese people than the people who are not overweight. Coronary artery disease is also common in overweight people.
Joint Problems
Problems like joint pains are common in overweight people, they often face pain in their knees and hip joints because of the stress placed on the joints by extra weight.
Sleep Apnea
Sleep apnea is a problem that causes people to stop breathing for a short period of time is caused by obesity and overweight. It interrupts sleep during the night.
Cancer
People who are having the problem of obesity have more risks of cancer than the people who have a normal weight according to their BMI.
Psychological Effects
In our culture, the standard of the ideal physique is overly thin and the people who have the issue of obesity face many disadvantages in this regard. Body shaming is common in modern culture and it brings a lot of psychological issues for the affected person. 
---
---
2020 fashion trends womens American History Article 370 Article 370 and 35a Article 370 problems Artificial brain Cameron Boyce Cause of death Can AI robots replace human labor? Can artificial intelligence replace human intelligence debate Can artificial intelligence replace human race Can artificial intelligence replace humans debate cheapest countries to visit cheap places to travel Coronavirus COVID-19 Depressed person Diet Plan Donald Trump Exercise for weight loss at home for female Exercises to lose weight fast at home fashion 2020 fashion trends fashion trends 2020 Greenpeace UK healthcare healthy food options How does artificial intelligence differ from human intelligence? latest fashion trends 2020 latest fashion trends for women 2019 Latest stories Middle east crises Negative effects of artificial intelligence places to visit in pakistan Should artificial intelligence replace humans speech Situation in Kashmir tourist attractions near me tours and travels tours and travels near me Travel and Tourism travel the world Virtual Intelligence What is AI What is artificial Intelligence What was Article 370 Will AI take over the human race?